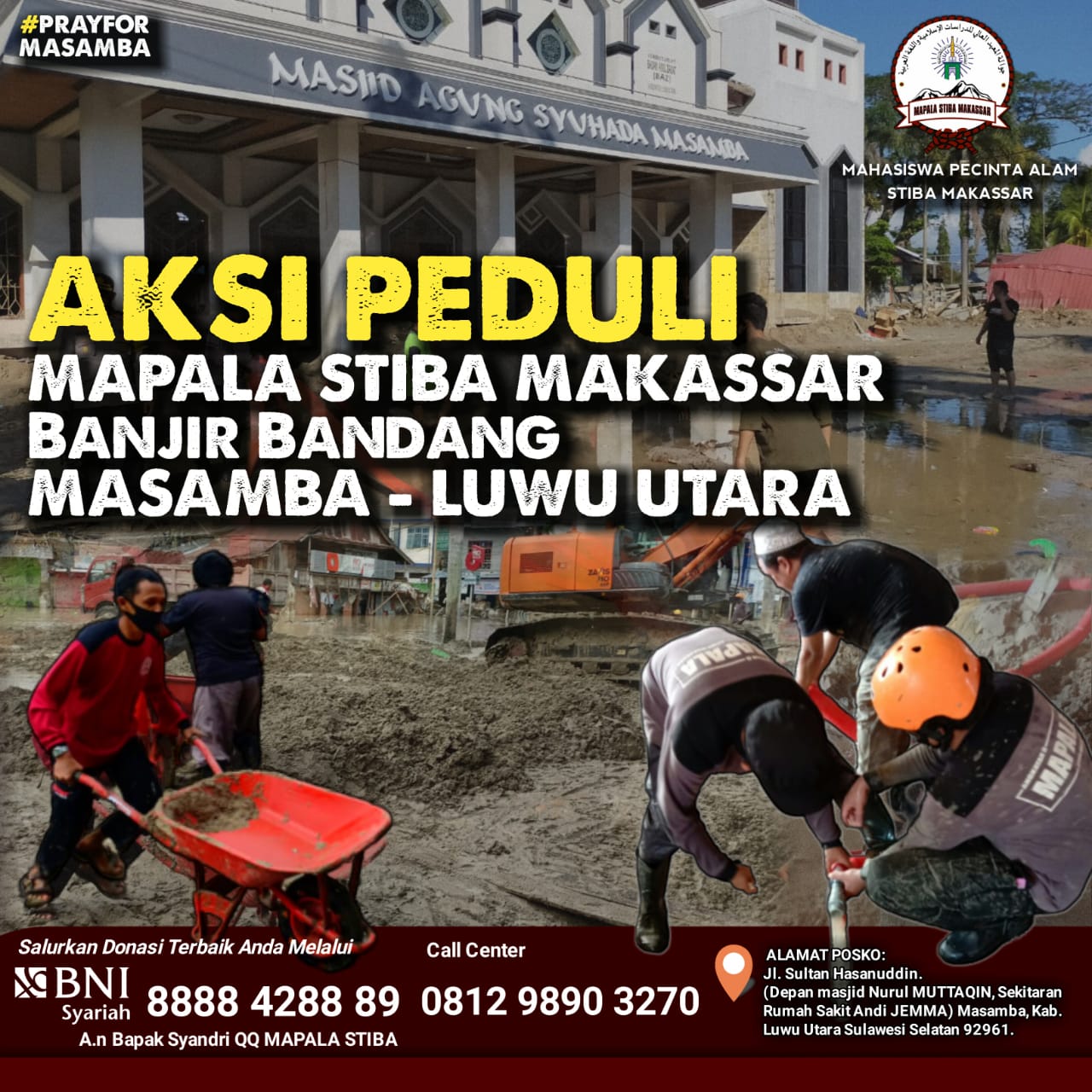 (STIBA.ac.id) Makassar – On the fourth day, the STIBA Makassar Mapala volunteers continued their humanitarian activities at the Masamba disaster location, North Luwu Regency, South Sulawesi.
On Saturday (18/07), the Mapala team, together with several humanitarian teams, participated in the process of cleaning the Grand Mosque of Syuhada 45 in Masamba City.
This mosque was one of the locations affected by severe flooding as shown by the interior that was still filled with sand silt as high as, approximately, 1 meter. This silt was the target of the volunteers that day. From the morning to evening, dozens of volunteers struggled to remove the sediment. Yet, only small portion were able to be resolved by the humanitarian teams and other NGOs.
The outside of the mosque was cleaned by heavy equipments while simple tools were used for the inside as to not damage the mosque parts.
There were 10 members of the STIBA Mapala team who participated for the cleaning action in Masamba City. 
Translated by Muh. Farhan
Editor: Suryadin Abdillah