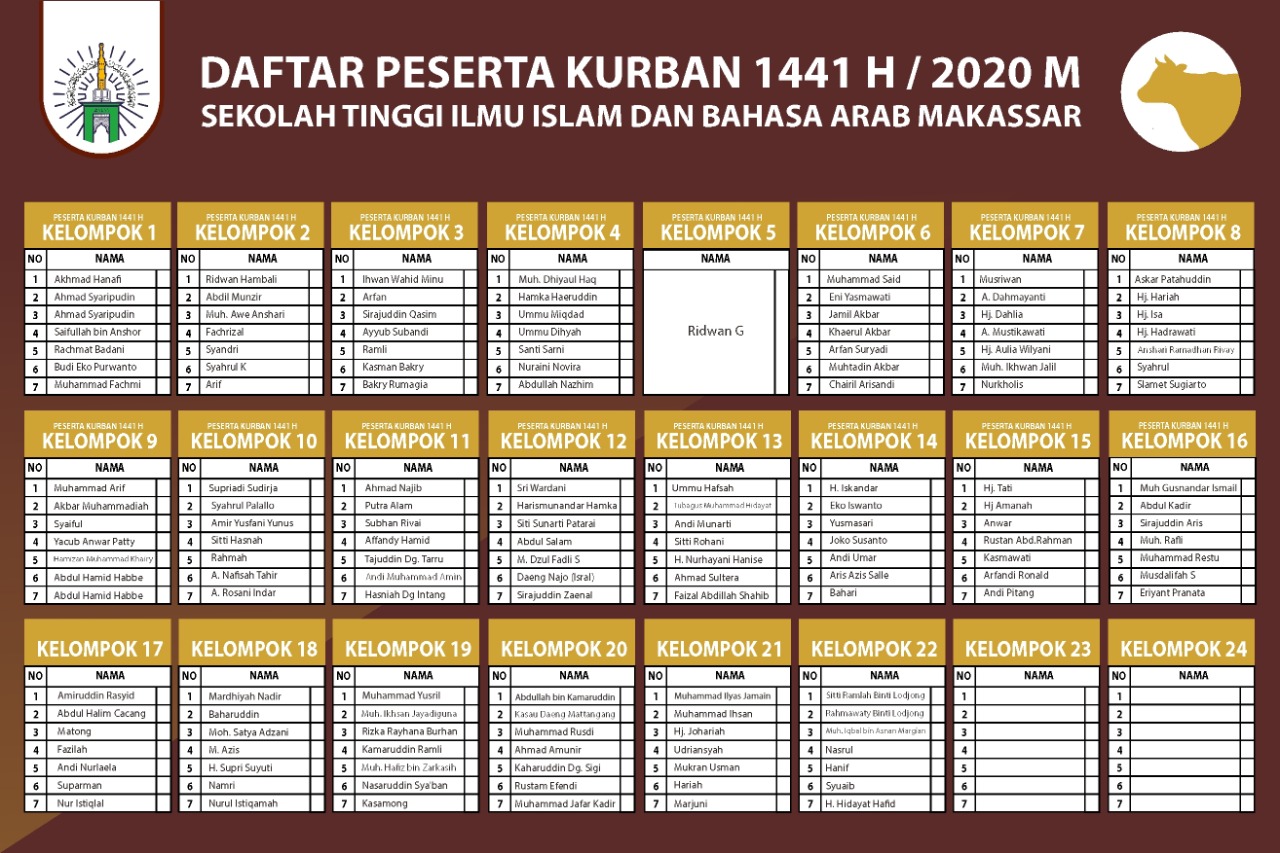 (STIBA.ac.id) Makassar – The Covid-19 pandemic, which is still overshadowing some areas in the country, has apparently not dampened the enthusiasm of the Muslims to perform the sacrifice ritual. At the campus of STIBA Makassar, 22 cows and 54 goats were sacrificed and distributed to the mustahiks.
Apart from being distributed to 202 sacrifice donors, the meat was also distributed to Wahdah Islamiyah Center administrators as many as 50 packages, 20 packages for neighboring campus residents, managers, lecturers, and students.
Ahmad Syaripudin, S.Pd.I., M.Pd.I., as the Chairman of the Sacrifice Committee, said that there was an increase in better services for the donors.
"This year we want the donors to just sitting pretty at their homes. Sacrificial meat will be delivered directly to their houses. This is also an effort to minimize the possibility of crowds gathering," said Ustadz Ahmad.
In addition to the improvement in service for the donors, the committee also provided several tools that enhanced the efficiency of the sacrifice implementation, such as cow sacrificing tools and bone cutting machines.
"In terms of cleanliness of the sacrificing location, the committee also held a special septic tank to accommodate the blood of the sacrificial animals that separated from cows and goats," said the Deputy Chairperson IV of STIBA Makassar.
The sacrifice and distribution of the sacrificial meat lasted for two days, 10-11 Zulhijah. Although the number of committees was smaller than the previous years, this year the sacrifice was held earlier.
Video documentation of the sacrifice at the Campus of STIBA Makassar in 1441 H
Translated by Asmadi Amir
Editor: Suryadin Abdillah