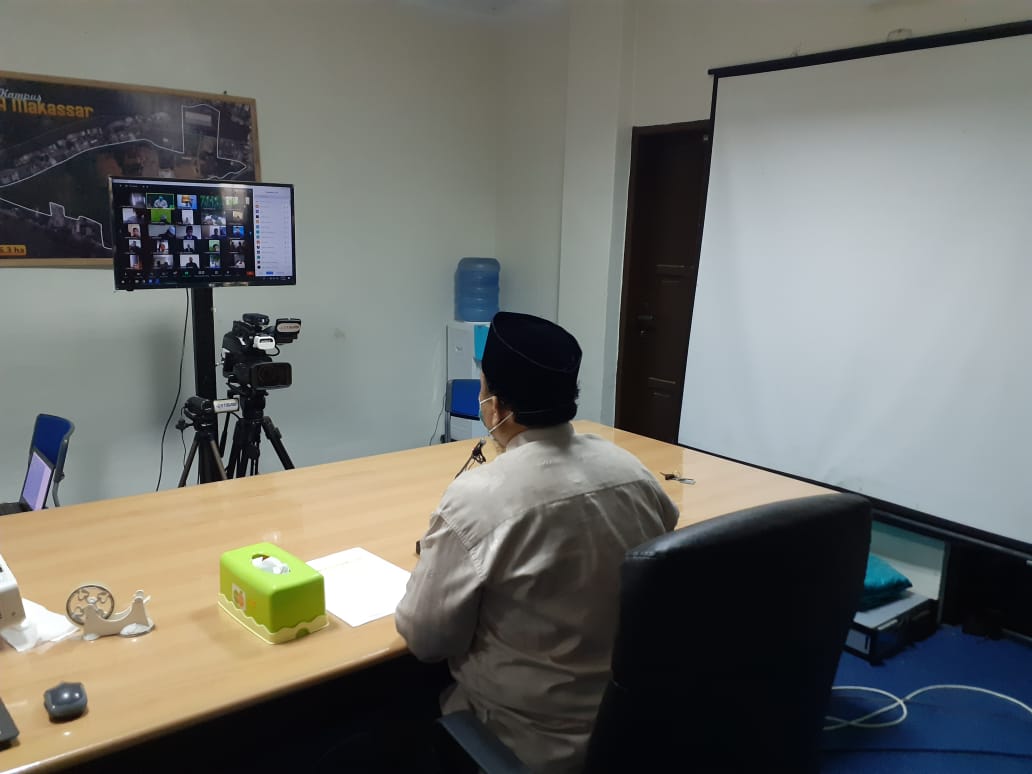 (STIBA.ac.id) Makassar – Following the comprehensive and mini-thesis examinations that took place online, STIBA Makassar audited 280 students online on Wednesday (01/06/2020). The 280 students consist of 150 male and 130 female students.
The event began with remarks from the Deputy Chairperson of Academic Affairs, Ustadz Sofyan Nur, Lc., M.Ag., followed by a briefing from the Chairman of STIBA Makassar, Ustadz Ahmad Hanafi, Lc., M.A. Ph.D.
In his address, the Chairman congratulated the students who had completed their higher education phase. Therefore, Ustadz Ahmad appealed to students to be grateful and thankful to Allah the Almighty, then to the parents, lecturers, managers and employees of STIBA Makassar.
Ustaz Ahmad then quoted one of the hadiths of the Prophet sallallaahu 'alaihi wasallam,
من لا يشكر الناس لا يشكر الله
"Whoever is not good at thanking fellow humans, he is considered not good at thanking to Allah."
"Hopefully the knowledge that you have gained while on campus will become a useful knowledge; the knowledge that is always being awaited by our society. Therefore, we hope that students continue to prepare themselves to be placed in their duty area in order to preach and practice the knowledge they have acquired," said Ustadz Ahmad.
The Decree of the Judiciary for Graduates of Law in the Comparative Sect Study Program of STIBA Makassar on Academic Year of 1440-1441 H / 2019-2020 M was read by Ustadz Saifullah Anshar, Lc., M.H.I.
Translated by Suryadin Abdillah